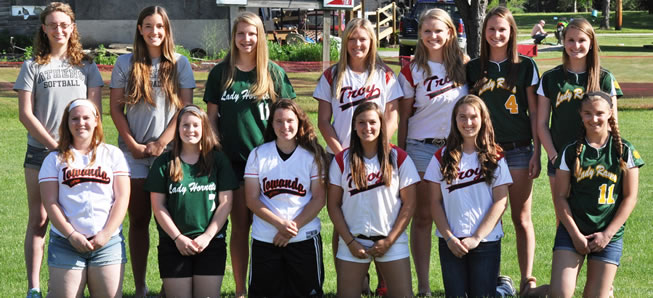 Kohler, Ingerick named NTL first team All-Stars
By: Ed Weaver | NTL Sports | June 4, 2014
Senior Brooke Kohler and Sophomore Sarah Ingerick were named to the NTL All-Star first team recently.
Kohler, batted 17-for-63 (.270) with 6 RBI's and 19 runs scored in addition to going 4-1 on the mound with 68 strikeouts and no fielding errors. Ingerick led the Lady Hornets with 33 hits in 70 plate appearances with two hom runs, six doubles, two triples, 17 RBI's, and 16 runs scored.
Joining Kohler and Ingerick on the second team are Juniors Jordan Butters, Paige Carr, and Peyton Wilson, and Sophomore Alexa Singer.
WellsboroAthletics.com would like to congratulate these six young ladies on their selections and thank them for their hard work and dedication during the 2014 season.
View the complete list of 2014 NTL All-Star selections.