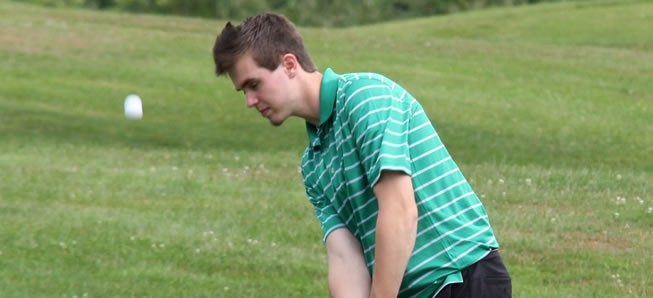 Kendrick named to NTL Golf All-Star first team
By: Ed Weaver | NTL Sports | November 6, 2014
Senior Brett Kendrick was recently named to the NTL Golf All-Star first team for 2014.
Kendrick, a two-time defending NTL Player of the Year, finished with an average of 82.02 and was in the top-10 in all of the 2014 NTL matches. Kendrick is a a four-year starter and four-time District IV qualifier, has qualified for second-day play at districts three times, including 79-88 this year to finish sixth and qualify for the East Regional, and is a two-times medalist in NTL play.
"Brett had a good year and he was the steadiest golfer for us," said head coach Corey Lewis. "He worked very hard this season and should be very proud of himself."
WellsboroAthletics.com would like to congratualte Brett on being selected to the NTL All-Star team, and thank him for all his hard work and dedication during his career.
View the complete 2014 NTL Golf All-Star team.