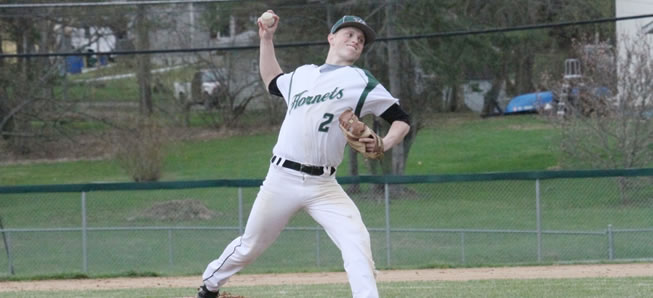 Dawson Prough, Owlett headline NTL baseball All-Stars
By: Ed Weaver | NTL Sports | June 2, 2014
Sophomore Dawson Prough and Senior Brandon Owlett were both named NTL All-Star first team selections in baseball for the 2014 season.
Prough had a standout seaon at the plate hitting .593, up from .394 in 2013. Prough also drove in 23 runs, scored 22 runs and only struck out three times. He had 32 total hits on the year including 13 doubles, one triple and four home runs. Owlett batted .400 on the season with 23 runs and 21 steals. On the mound he had a 3.68 ERA with 63 strikeouts in 42 1/3 innings pitched.
Joining Dawson Prough and Owlett on the list were Seniors Dylan Prough (2nd team) and Brian Doty (honorable mention). Dylan Prough hit 24-for-69 (.348) with six doubles and 18 RBI's while Doty hit .293 with seven doubles and two home runs.
WellsboroAthletics.com would like to congratulate Dawson, Brandon, Dylan, and Brian on their selections on thank them for their hard work and dedication during the year.
View the complete list of 2014 NTL Baseball All-Stars.