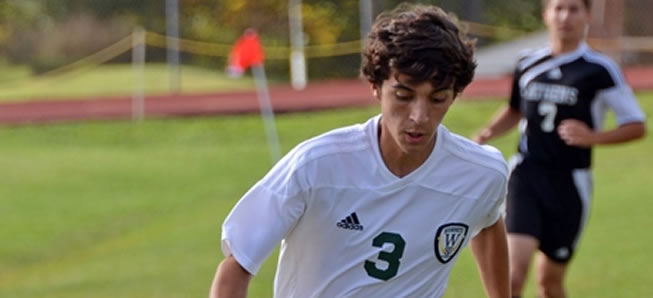 Stemcosky named to All-State team, 8 Hornets selected to NTL West All-Star team
By: Ed Weaver | NTL Sports | November 5, 2013
Senior Forward Erik Stemcosky was recently selected to the All-State boys soccer team.
Stemcosky, who scored 23 goals this season and helped guide the Hornets to their first PIAA state playoff game, was also one of eight Hornets selected to the NTL West All-Star soccer team. Head Coach John Shaffer was also selected as NTL Boys Soccer Coach of Year a week prior.
Joining Stemcosky on the first team was Senior Dan Brooks, Sophomore Joe Allen, and Junior Jake Mitchell. On the second team were Sophomore Tucker Worthington and Senior Cody DeHaas, and Junior Gillan Alafoginis and Sophomore Quinten Curneir were honorable mentions.
WellsboroAthletics.com would like to congratulate Coach Shaffer and the boys for their selections and thank them for their hard work during the season.
View the complete list of 2013 NTL West All-Star boys soccer selections.