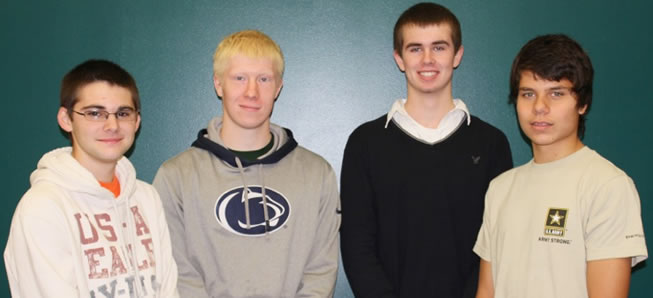 Kendrick named NTL Golfer of the Year
By: Ed Weaver | NTL Sports | November 16, 2013
Junior Brett Kendrick was recently named Golfer of the Year by the Northern Tier League.
Kendrick, who won the award last season as a Sophomore, had an 81.83 average. A top 10 finisher in all six NTL matches he scored in - was forced to withdraw from match at Tioga due to injury. Three-time District IV qualifier, shot 87-82 this season in qualifying for second-day play for the second year in a row and led Hornets to second consecutive NTL title. His best round was a 78 at Towanda Country Club while also shooting an 80 at Tyoga for co-medalist honors.
Joining Kendrick on the NTL All-Star golf team are Seniors Zach Bower, Dillan King, and Blair Carson. Bower and King were both first team selections while Carson was on named to the second team.
WellsboroAthletics.com would like to congratulate Brett, Zach, Dillan, and Blair on the all-star nominations, and thank them for their hard work and dedication during the season.
View the 2013 NTL All-Star golf team selections.