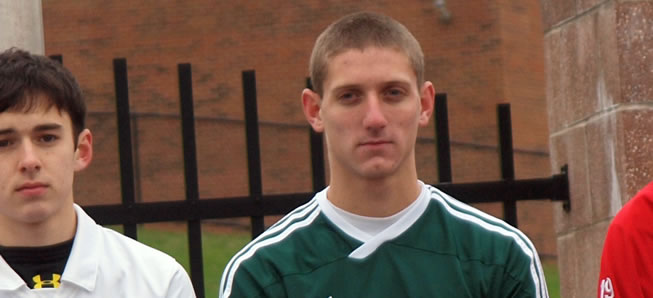 Snyder and Brooks receive All-Region Honors
By: Ed Weaver | NTL Sports | November 9, 2012
Senior Mitch Snyder and Junior Dan Brooks were selected to the Towanda Daily Review's All-Region boys soccer second team.
Both Snyder and Brooks scored 1 goal each this season. Brooks recorded 10 points and Snyder recorded two. Both young men were also NTL West 1st Team All-Stars this season.
"It's certainly an honor to get selected, especially as a junior," said Brooks. "However my teammates played a huge role in my season. They wanted to win and so did I. They helped me play my best."
"I feel honored to be selected," said Snyder. "I believe it is a great representation of how well our defense played together this season. It gives me a sense of accomplishment since this was my final year in the program."
In addition to Dan and Mitch, Freshman Dawson Prough was nominated to the Honorable Mention list and All-Rookie team.
I am very happy for Dan and Mitch," said head coach John Shaffer. "For Mitch as a senior this is a just reward for his hard work and dedication over his four years. Mitch is one of the few kids I have ever met who truly embraced being a defender and he took pride in his craft.
"As a Junior being named All-Region is a great honor for Dan. He is a very talented player who was our main playmaker this year. This award will make him a marked man next year and I am sure Dan will raise his game even more."
WellsboroAthletics.com would like to congratualte Mitch, Dan, and Dawson on a good 2012 season and thank them for their hard work and dedication to the program.
See the complete list of 2012 boys soccer All-Region Team selections.