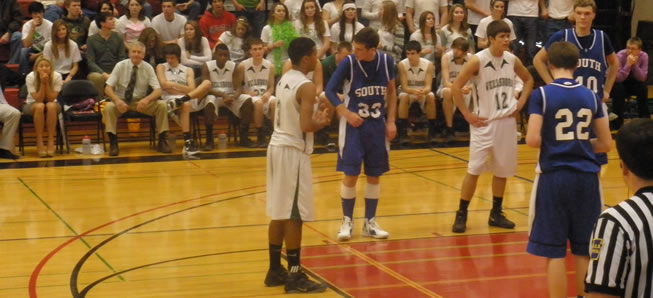 Reese, Jackson headline NTL West All-Star Selections
By: Ed Weaver | NTL Sports | March 6, 2012
Juniors Matt Reese and Jordan Jackson lead the NTL West All-Star selections. Reese and Jackson were named Co-MVP's of the league. Reese averaged 8.2 points/game, 3.1 assists/game, 4.0 rebounds/game, 3.0 steals/game, and 0.2 blocks/game. Jackson totaled 13.5 points/game, 2.3 points/game, 3.7 points/game, 3.0 steals/game, and 0.5 blocks/game.
In addition to Reese and Jackson, Sophomore Forward Dylan Prough was named to the second team. Prough averaged 9.0 points/game, 1.6 assists/game, 6.6 rebounds/game, 1.5 steals/game, and 0.1 blocks/game.
Wellsboro will also be represented in the NTL East-West Senior All-Star game by Sam Mitchell. The game will take place in the Troy Commons Center. The girls game will start at 6:00 p.m. with the boys game to follow.
View the rest of the NTL 2011-12 All-Star selections.