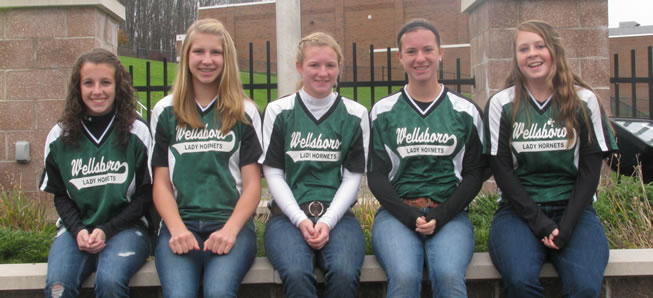 Kramer notches All-Region 1st Team Selection
By: Ed Weaver | NTL Sports | November 8, 2012
Senior Sarah Kramer was selected to the Towanda Daily Review's All-Region first team for the 2012 season.
Kramer, who was also selected to the NTL All-Star second team, led the Hornets this season with 15 goals, 33 points, and took 86 shots.
"It's a great honor to receive during my final soccer season," said Kramer. "I've enjoyed playing soccer for the last four years and will miss playing with my teammates."
In addition to Kramer, Wellsboro also had four more Hornets selected to the team. Junior Brooke Kohler and Sophomore Emilie Kramer were both selected to the Honorable Mention list, and Freshmen Joey Taft and Sarah Ingerick were named to the All-Rookie team.
WellsboroAthletics.com would like to congratulate these young women on their selections and also for their hard work and dedication throughout the 2012 season.
See the complete 2012 girls soccer All-Region team selections.