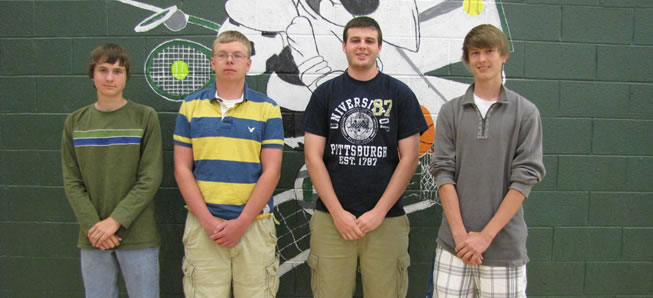 Four Hornet tennis players selected to All-Star team
By: Ed Weaver | NTL Sports | May 8, 2012
Four members of Wellsboro's Varsity boys tennis team were selected to the 2012 All-Star team. Seniors Ryan Tevlin and Zach Pearson, Junior Garrett Carr, and Sophomore Aaron Dillman were all named to the team.
Dillman was selected to the singles first team while Pearson was selected to the singles second team. Carr and Tevlin were selected to the doubles second team.
WellsboroAthletics.com would like to congratulate these men on their hard work and dedication to the program during the 2012 season.
View all 2012 NTL All-Star selections.