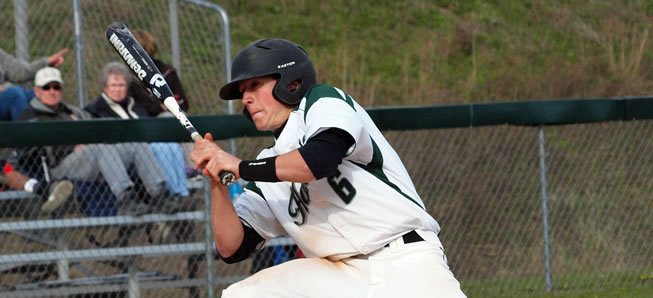 Five Hornets selected to All-Star baseball team
By: Ed Weaver | NTL Sports | June 13, 2012
Five members of the Wellsboro Varsity baseball team were selected to the NTL West All-Star team for 2012.
The Hornets had four first team selections, the most out of any NTL West school. Senior Thomas Johnston, Juniors Ben Shaw and Matt Reese, and Sophomore Dylan Prough were all first team selections. Rounding out the selections was Junior Dan Saniga, who was named as one of the two NTL West Pitchers of the Year.
Comments from head coach Philip Prough:
Matt Reese
Matt was in the top three Hornet players in 8 out of 12 offensive categories. He scored 21 runs, batted .379 with an on base percentage of .519. He plays shortstop and third base with shortstop being his natural position. Arguably the strongest infield arm in the NTL West, Matt also pitches as both a starter and a reliever.
Ben Shaw
Ben is one of the most consistent and feared hitters in the NTL as shown by his club high 21 walks for the season. Opposing teams pitched around the lefty hitting catcher. Ben's on base percentage was .514 and hit 2 home runs while driving in 13 RBIs.
Thomas Johnston
Thomas is the best defensive outfielder in a talented outfield group fielded by the Hornets. He drove in 13 RBIs while scoring 20 runs hitting .367 for Wellsboro. Thomas played in all three outfield position with his regular starting spot being left field.
Dylan Prough
Dylan emerged as the Hornets most valuable offensive player. He was in the top three Hornet players in 11 out of 12 categories and the team leader with 22 runs scored, 19 RBIs, 8 extra base hits with 5 being triples, a .420 batting average and .538 on base percentage. Dylan is the starting center fielder for the Hornets.
Dan Saniga
Dan led the NTL West with a 1.80 era. He was undefeated for the season with a 4-0 record. Dan emerged as Wellsboro's ace through his control and composure. He led the hornets with 24 strikeouts and only allowed 6 walks the entire season.
WellsboroAthletics.com would like to congratulate these young men on their hard work and dedication this season.
View the complete list of 2012 NTL West All-Star baseball selections.